Online Virtual Dog Training: A Revolution in Canine Education
In today's fast-paced world, where convenience and flexibility are paramount, the realm of dog training has evolved to meet the needs of modern dog owners. At our company, we firmly believe that a well-trained dog is a happy dog, and we are dedicated to offering the finest online and virtual dog training services to dog owners worldwide. Our team of seasoned professional dog trainers possesses extensive experience in working with dogs of all breeds and ages, driven by a profound passion for fostering a deeper bond and a more joyous life between dogs and their owners.
The Future of Dog Training: Online and Virtual
Online and virtual dog training is rapidly gaining popularity, and for good reason. This contemporary approach provides unparalleled convenience and adaptability for dog owners. With online and virtual training, dog guardians can access expert dog training services from the comfort of their own homes, eliminating the need for tiresome commutes to a physical location. This proves particularly advantageous for those residing in remote areas or juggling hectic schedules, allowing them to seamlessly incorporate training sessions into their daily routines. Furthermore, online and virtual dog training often boasts a more budget-friendly price tag, as it eradicates travel expenses and associated costs, making professional dog training accessible to a broader spectrum of dog owners, regardless of their financial constraints.
The Advantages of Online and Virtual Dog Training
Online and virtual dog training offers a myriad of benefits for both dogs and their owners, making it a game-changer in the realm of canine education. Some of the key advantages include:
1. **Convenience
: Dog owners can schedule training sessions at their convenience, no longer bound by geographical constraints or commuting hassles.
2. **Flexibility:
Online and virtual training enables dog owners to harmonize training with their other commitments, ensuring consistency in their canine's learning journey.
3. **Personalized Training:
Our online and virtual dog training services are meticulously tailored to cater to the unique needs of each dog and their owner, ensuring the most effective training outcomes.
4. **Affordability:
By cutting out the need for physical presence, online and virtual dog training proves to be a cost-effective choice, widening access to professional training services.
5. **Global Reach:
Dog owners can now access professional dog trainers from anywhere across the globe, transcending geographical boundaries.
Our Comprehensive Online and Virtual Dog Training Services
At our company, we offer a comprehensive range of online and virtual dog training services meticulously designed to meet the specific needs of each dog and their owner. Our services encompass:
- Basic Obedience Training
Our basic obedience training program equips dogs with essential commands such as sit, stay, and come when called.
- Advanced Obedience Training
For those seeking a higher level of control, our advanced obedience training program imparts more complex commands, including heel and off-leash obedience.
- Behavior Modification
Addressing specific behavioral concerns is our expertise. Our behavior modification program tackles issues like aggression, separation anxiety, and leash reactivity.
- Puppy Training
We specialize in nurturing the youngest members of the doggy family, with our puppy training program covering vital skills such as potty training, crate training, and socialization.
- Virtual Consultations
Our virtual consultations provide a platform for dog owners to discuss any concerns or challenges they may be facing with their dog, facilitated by our professional dog trainers.
In Conclusion
In sum, online and virtual dog training is the future of canine education, offering an array of advantages for both dogs and their devoted owners. At our company, our team of seasoned professional dog trainers is unwavering in our commitment to delivering top-tier online and virtual dog training services to dog owners worldwide. With our convenient, flexible, and personalized training programs, we aim to empower you and your beloved canine companion to forge a deeper bond and enjoy a more joyful life together.
Our Sitemap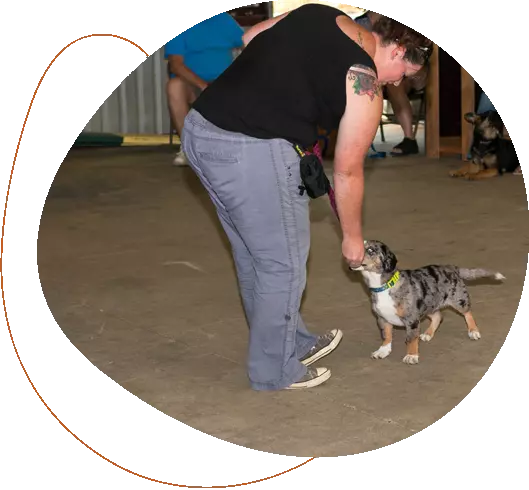 Virual Professional Online Dog Training
Dog Training Helps With:
Training techniques and instruction on typical obedience behaviors.
Serious dog behavior issues such as separation anxiety and some forms of aggression.
Suggestions on diet, exercise and general health.
Engagement techniques with special consideration for performance dogs.
Are you looking for an affordable and efficient way to train your dog? Virtual Professional Online Dog Training is here to help! We offer a variety of services that can help you teach your pet the skills they need in order to be a well-behaved, obedient, and happy dog. Our virtual classes and instruction are tailored to fit your individual canine's needs, providing them with the attention they need and deserve. With our courses, you can learn from the comfort of your own home, and get the most out of your time spent with your pup. We offer instruction on basic obedience, potty training, and even agility training. Our instructors are knowledgeable, experienced, and certified in dog behavior and training. With our help, you can be sure your pup will be obedient and have the skills needed to be a successful companion.
Convenient
Time-saving
Successful
Discover More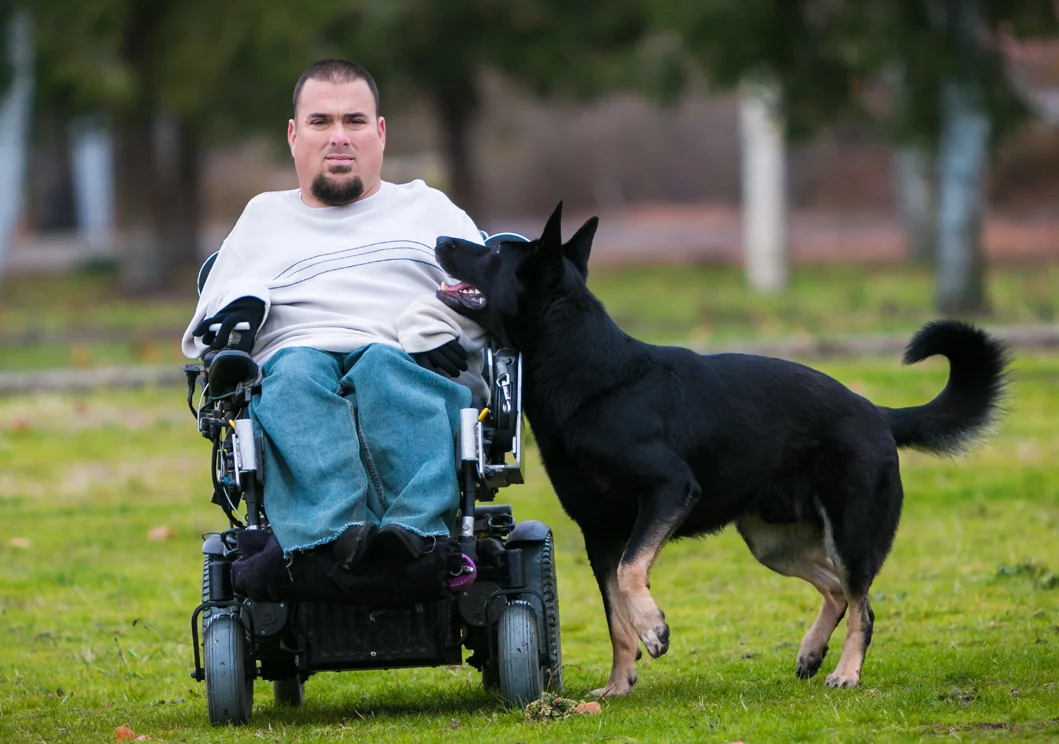 About Us
THE DOG TRAINER
Online Dog Training and Virual dog training . Professional Dog Training, In-home Dog Training provided by Askdogtrainers (a Prodogz Company) a 5 star rated dog training company. Jason Lake is a dog trainer and canine behavior consultant with 25+ years of experience working with dogs and their owners. Jason specializes in: Dog Aggression, Separation Anxiety, Rescue & Shelter Dog Training, Puppy Training, Dog Obedience Training, and Difficult Dogs that many professionals tend to shy away from. He has written countless articles on training dogs and has been featured on television and radio.

Jason believes in using positive reinforcement and clear communication when working with clients and their dogs. Although there are many ways to train your dog, Jason believes that the first step in any dog training program should be reinforcing that training is not based on force or compulsion, but engagement and play.

A Well-Trained Dog is a Happy Dog. Dog obedience and puppy training do much more than make you and your dog or puppy good at walking down the block together. Dog obedience training establishes a working connection between you and your dog. And most importantly, dog obedience training makes it fun for you to include your puppy in everyday life. At Askdogtrainers, we believe a well-trained dog is a happy dog. Our Sitemap
Dog Aggression, Separation Anxiety, Rescue & Shelter
Dog Training,Puppy Training
Discover More
5 Reasons?
Why to choose Askdogtrainers
Convenience
Virual training is convenient but also beneficial for dogs who are unable to attend public classes.
Accessibility
Virual dog training allows you access to our professional dog trainers no matter where you are in the world.
Flexibility
Virtual dog training is convenient and allows you to train your dog at a time that fits your busy schedule.
Successful
Because virtual dog training allows you to train virtually anywhere training can be more successful.
No Shots Needed
Virtual dog training gives you access to dog training services even if your puppy is not fully vaccinated.
Asked Questions
We are always Ready for your Any question
We Service the entire U.S & Canada.
Discover More
Dog Training Near Me?
With virtual dog training you can receive professional dog training whether you're at home, at a park or even at the office we offer dog training services wherever your located..
Is virtual dog training successful?
With today's technology that allows video chat and FaceTime calls virtual dog training can be as successful as working with a dog trainer face-to-face. With step-by-step instructions are trainer can walk you through exactly what to do with your dog in order to fix most any problem.
Is virtual dog training expensive?
In many ways virtual dog training is more cost efficient than working with a trainer and person. Because there is little to no overhead the savings can be passed on to you the customer while also offering the same professional services that you would receive if you were working with our trainer in person.
How soon can training start?
Once you choose your package and check out through our secure storefront we contact clients sometimes within 30 minutes of receiving payment however if we are with a client currently we typically try to contact a customer that business day. Depending on the client's schedule and are trainer schedule sometimes training can start that very same day.
Virtual Dog Training
Most Common Dog Training Behaviors Request
Testimonials
What Clients Say?

We got so much out of one hour zoom puppy training session with Jason! Every single moment was filled with exactly the useful pieces of information that we needed to work train our puppy. Jason was very astute to each subtle movement of myself and the puppy and made micro corrections as we went that instantly made our training more effective. We will definitely be in touch again to continue.
Elishia Tucker
06/02/2020

Jason is an absolutely fantastic person and trainer. My partner and I brought in our Hound and explained our (then current) behavioral issues to Jason. He immediately put together a SIMPLE and (very) effective plan of attack. Copper was engaged the entire time, and seemed to enjoy his training. We were very lucky to say that after only ONE session (+ continual @ home training) and a new collar, Copper is a MUCH happier pup, and we are far less stressed. Thank you SO much Jason.
Isabel Gibson
5/02/2021

Jason has the heart of a teacher and a passion for helping people understand how to communicate with their dogs in a healthy way. His expertise is second to none and we are so very lucky to have had the opportunity to work with him. It is impressive how easy he makes it to understand and how well the process works.
Danielle Clair
12/02/2019